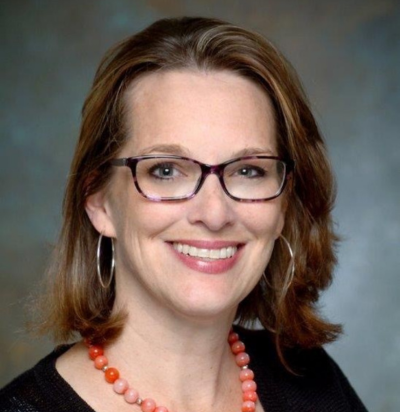 Kimberly S. Mabry
Before coming to Interfaith Ministries for Greater Houston, Ms. Mabry served the United Methodist Church in pastoral leadership both in the local church and in extension ministry at Houston Methodist Hospital. Kim was the creator and lead Project Manager over the Faith Health Initiative for Houston Methodist Hospital and the Texas Annual Conference of the United Methodist Church. The Faith Health Initiative created wellness opportunities for underserved communities and recently hospitalized patients in need. While at Methodist Hospital, Kim earned her Certificate of Clinical Education & Chaplaincy Residency. Ms. Mabry has a Master of Divinity from Perkins School of Theology at Southern Methodist University and spent seven years on staff at St. Paul's United Methodist Church working in the areas of Christian Education, Evangelism and Social Justice Ministries. Prior to ministry, Kim was owner of Impact Marketing & Design Company for seven years. Ms. Mabry earned her bachelor's degree in management from Texas A&M in College Station.
Kim has a passion for areas where community and faith come together. She is a Board Member for Texas Impact and the Advisory Board for Fit Houston. She has been involved in many community initiatives including the Faith Leaders Coalition and the Institute for Spirituality and Health.
Kim and her husband Mike have been married for 29 years. They have two boys, Miles age 24 is in graduate school at Colorado School of Mines in Golden, Colorado studying Mechanical Engineering and Braden, age 20 is a Junior at The University of North Texas studying Accounting. Ms. Mabry loves to garden in her many flowerbeds and spend time with the women in her family antiquing and eating good food.