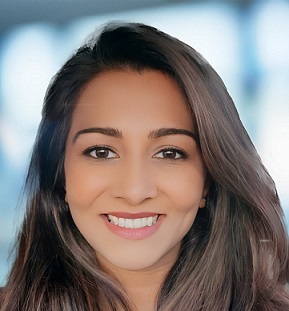 Anum Ali
Anum Ali holds a master's degree in Clinical Mental Health Counseling and is currently pursuing
a Ph.D. in Counselor Education and Supervision. Her professional journey is marked by a
dedication to advancing mental health support and advocacy.
Anum's role as a therapist at a mental health tech company showcases her commitment to
leveraging innovative technology for providing accessible and effective mental health support to
individuals. Through her private practice, she creates a safe and nurturing environment that
fosters growth and healing.
Her leadership extends to her position as a Clinical Supervisor at the Parris Foundation, where
she offers valuable guidance and support to aspiring counselors, ensuring the delivery of ethical
and high-quality clinical services. Anum also contributes to the field as Director of Partnerships
for Nunchi Health, a mental health organization at Harvard Medical School, focusing on
providing mental health support to immigrant students.
In addition to her clinical work, Anum serves as the Communications Committee chair at the
Texas Counseling Association, where her strategic planning, creativity, and knowledge of social
media trends contribute to engaging and elevating the association's online presence. This global
outreach helps amplify the organization's mission and reach a broader audience.
Anum's commitment to mental health advocacy is further exemplified by her role as a Social
Media Content Developer for the International Association for Counseling. Her efforts in this
position aim to shape a brighter future for mental health and well-being through technology,
research, and advocacy. Anum has served as a Mental Health Board Member for the Ismaili
Council for the Southwest region.