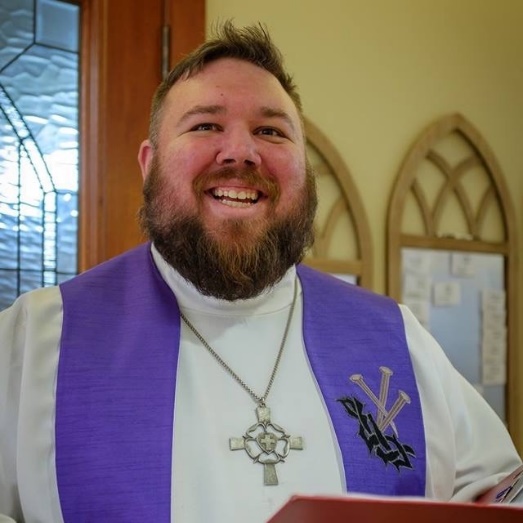 Rev. Will Starkweather
Pastor Starkweather has a background in the helping field, having graduated from Kennesaw State University with a degree in Human Services. He worked for a year with at-risk youth at the Children's Stabilization and Assessment Center in Canton, Georgia before pursuing a call to ordained ministry. After graduating from Luther Seminary in St. Paul, Minnesota, Pastor Starkweather's first call was to the Lutheran Parish of Northern Dutchess, a partnership of three ELCA congregations in the Hudson Valley of New York. Along with the daily work of the Parish, he was an active participant in the ecumenical and community organizations of Rhinebeck and Red Hook, New York, and served on the Innovation Team of the Metropolitan New York Synod.
In September 2017, Pastor Starkweather was called to serve at St. Martin's Evangelical Lutheran Church, where he continues to exercise his passion for worship, pastoral care (especially in relation to addiction and mental health challenges), and faith in daily life. In 2018, he spoke at the National Youth Gathering about his experience with deliberate self-harm and recovery. He is an active member of the Fort Bend Interfaith Community and also serves on the advisory board of Kairos Outside Houston, a prison ministry.